Epicor Technical Consultancy
Technical services from the experts.
We can help you harness epicor's tech stack to achieve your business goal's.
As Epicor specialists we have a range of complete solutions, that can be configured to suit the most unique of requirements.
Each solution is designed with process mining in mind, which makes return on investment analysis quick and easy.
Automatic Customer Shipment
Proof of Delivery ( Carrier Integration )
Automatic Purchase Order Receipt ( Including landed costs )
Automatic Job Creation ( Just-in-Time )
Automatic AR Invoicing  ( POD / ETA )
Automatic AP Invoicing  ( OCR )
Automatic RMA
Automated Journal's  ( SQL, CSV, BAQ )
Automated Multi -Company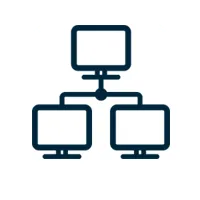 System Integration
With Experience in
Database integration
Web service integration
Call integration
File Sharing
Memory and queuing
We can handle even the most complex of system integration via embedded and intermediary software.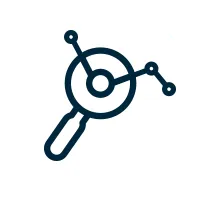 Audit and monitoring
Managing allot of applications can be extremely challenging. You can not implement controls for every possible error or issue that may occur. However, you can audit and monitor processes. A good audit and monitoring program will help to determine which controls to implement and which to ignore
We have extensive experience in process auditing and monitoring that will help you take back control of your business processes.
Standalone applications
As software developers, we can build standalone applications to compliment epicor and other applications. We have experience in web and desktop application development.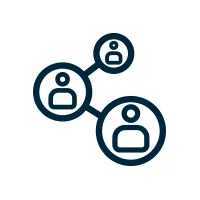 Custom frameworks
We can develop custom frameworks to suit specific requirements. This provides a simple and flexible interface for internal teams to work with. Simplifying upgrades and enabling higher levels of integrations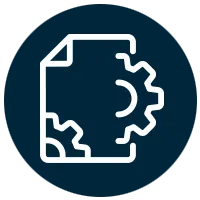 Business Activity Queries
Use the Business Activity Query (BAQ) Designer to create personalized queries or to copy system queries so you can modify them. Queries can be accessed in different ways throughout the Epicor ERP application. Queries can be used to generate Reports, included in application Searches, displayed and updated through a dashboard and mobile devices. BAQ execution results can also be exported as .xml or ASCII files, so you can edit their data in third party applications as well. The functionality has some security options, as you can create queries only available for your personal use, or create shared queries available to everyone within your company.
Business Process Management
The Business Process Management (BPM) module is a set of tools you use to modify and extend application functionality without touching the source code. At the core of BPM is the directive. A directive defines a custom behaviour specified in the BPM workflow that can be applied to an operation.
Business Process Management (BPM) is about identifying and improving processes to make your business more efficient, more disciplined, and better able to adapt to changing conditions. However, BPM alone cannot provide the agility you need to get and stay competitive – you also need software that is adaptable to fully automate and accommodate your business processes as they change. Modern software that is built using a service-oriented approach or service-oriented architecture provides the necessary flexibility required to put BPM to work, and for you to optimize your most important resources.
We can can create BPM's to adapt Epicor to suit your business.
Epicor BPM | Business Process Management | Epicor UK
Dashboards
Dashboards are flexible, powerful tools that provide easy access to critical information in a real-time environment. In addition to the standard dashboards included with the application, you can also create custom dashboards. Custom dashboards can replace the need for workbenches, trackers, ShopVision reports, ad hoc reports, and even simple business intelligence reports.
Screen Customization's
A well-designed user interface can accelerate the adoption of new processes. Providing a screen that is tailored specifically for your businesses needs can also systemise processes that are unique to your business
We can customize most screens within the Epicor ERP application. We also have extensive experience in web development programming languages to help you transition to the new kinetic screens.
Reporting
The Epicor ERP application contains tools to modify the built in reports so they better reflect your business and workflow needs. We can modify all installed reports within the Epicor ERP application, and then create routing rules that determine how the customized reports generate, print, and distribute.
Posting rules Customisations
When the Epicor application installs, it uses a default series of posting rules to create journals for your business transactions. You can however, create multiple books for different financial needs. Each book, in turn, can have a different set of posting rules which affect how the financial transactions it contains display within the general ledger.
We have considerable experience in modifying posting rules to suit unique requirements
Electronic Interface Customisations
Epicor's Electronic Interface module provides a framework for connecting to external applications.
Examples of such applications include bank interfaces (BACS & CHAPS payment files) that are used to perform Electronic Funds Transfer (EFT) and electronic reports.
We have considerable experience creating bank files, data extracts and importing data using the electronic interface module
We have inhouse expertise in Epicor service connect if you have legacy automation pieces that need maintaining, upgrading, enhancing, or migrating from. For a pure cloud infrastructure all service connect functionality can be migrated to the JPGAL orchestration engine.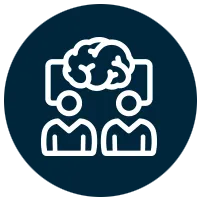 Design and specification
With extensive experience in the underlying technology that Epicor is built on we can create infrastructure design's and/or specification's that are sympathetic to Epicor's architecture and take advantage of the underlying technology.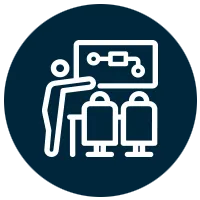 Installation & management
With extensive experience in the installation and management of Epicor Systems we can perform all your installation requirements. If you prefer to do the install yourself, we can support and guide you through the process to ease the burden of the process.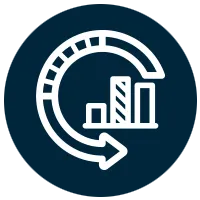 Performance Tuning
For larger Epicor customers performance tuning is a necessary process that will ensure your system performs at the recommended level's.
We can act as a third party to your current service provider or internal resource's so you can be sure that the solutions that are being delivered follow best practice and do not risk heavy technical debt. Examples of third party services are
Auditing & monitoring
Our third party service can include auditing and monitoring your Epicor system and/or periphery systems. This can be provide as a process mining service or simple reports, email alerts and notification.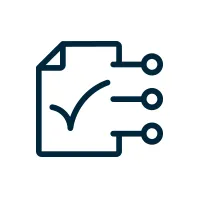 System Review
We can review most systems to give impartial advice on process gaps and improvements that would add value. With extensive experience in debugging in-situ/legacy systems. We are certainly no stranger to helping business enhance their current systems.
Take the next step in business transformation