Epicor Functional Consultancy
Configuration, Implementation and Process Review.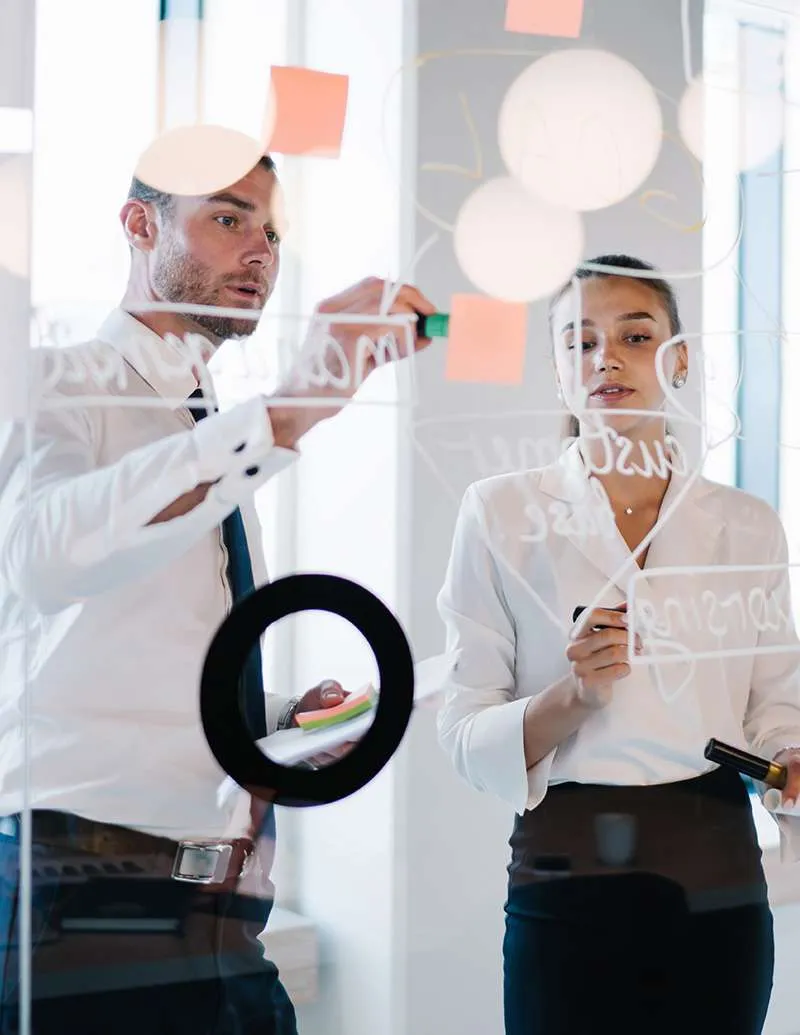 Training, configuration & analysis
Our depth of functional experience means we can provide precise process simulations and demonstrations. Giving guidance on the strengths and weaknesses of features relative to your processes.
Full feature training, configuration and business requirement analysis can be delivered across all major modules. To ensure epicor is used as intended. If a deviation from standard functionality is required we can ensure it ad's value. This avoids customisations that are due to miss-configured or miss understood features.
Multi-Company
Inter-company trading, central payment, configuration of syncing, global Customer/ supplier. All these processes rely heavily on the multi-company process. A powerful module which can reduce masses of duplication and help to centralise processes across disparate business units.
Multi-Book
If your local accounts differ from your management account, you could make use of epicor erp's multi book functionality. This allows for reporting the same transactions in multiple format's. We have extensive experience in multi-book configuration and implementation.
Multi-Site
For business spread across many location's Epicor's mult-site configuration can help to systemise your businesses logistical patterns. Site's help to ensure system transaction mimic more closely physical movements.
Multi-Warehouse
For businesses with many warehouse's, or even with just segregated warehousing Epicor has highly configurable warehousing setups that we have extensive experience in. Including automating priority order fulfilment, picking and packing.
Multi-Currency
The ability to trade in multiple currencies while maintaining a base currency is a must for larger businesses. All while having sight of currency movements during lengthy production cycle's. We have extensive experience in Epicor's multi currency configuration and also businesses that trade across many currencies.
GL Posting Rules
As with all configurations, there are certain instance's where finance may want to format system transaction's in a way that better suits the accounting practice. We have extensive experience in posting rule configuration to help better reflect your business activities in the general ledger.
Advanced Material Management
For businesses with larger warehousing operations and manufacturing facilities the need for internal logistic system's to ensure raw materials are available at the right time during the manufacturing/sales process advanced materials management can be configured to handle many material management scenario's. We have extensive experience in advanced material management.
Tax Engine
For businesses operating in several different countries each with each with their own taxation systems and rules we have extensive experience not only in configuring Epicor to comply with standard tax scheme's but also in complex specialised situation's.
Process analysis
With the use of QPR process mining and preconfigured process models we can analyse a business process extremely quickly and efficiently.
MRP
We have extensive experience in the configuration of material requirements planning to include the gap analysis of as is processes and the reflection of processing styles within Epicor.
Country Specific Functionality
With experience in the implementation of many CSF functionality, we can help you gain compliance via the standard epicor feature set and also provide gap analysis of where the standard configuration does or does not suit your trading activities in that region.
Functional areas covered by our team of analysts.
Accounts Payable
We can offer best practice measurement and metrics to ensure your accounts payable's processes are fit for the 21st century. From single user to larger AP teams we can help you navigate common problems that persist throughout all AP processes.
Accounts Receivable
From assessment and analysis of current state to desired future state including guidance on processes to reduce bad debtors and enhance your cash cycle, we can help you streamline and enhance your cash receivable processes
Purchasing
Whether your procurement is complex and spans thousands of suppliers or just a handful we have experience in enhancing and managing the transition to systematic purchasing programs.
Sales
Whether your sales process is complex and spans thousands of customers (Including national chains) or just a handful we have experience in enhancing and managing the transition to systematic sales programs.
Inventory Management
If you are a stockist, distributor, make to order or make to stock business we are able to provide clear guidance not only on how Epicor functions but also in best practice for the management of your stock.
Customer Relationship Management
The management of your customer base ensure' s your customers are well serviced and supports further sales. We have extension experiences in CRM transformation projects.
Supplier Relationship Management
The management of your suppliers ensure' s your procurement requirements are met. We have extension experiences in SRM transformation projects.
Tax Compliance
With extensive knowledge of the tax engine and experience configuring many tax setups across the globe we can help you ensure your tax setup is fit for purpose's and is easily managed and maintained.
Regulatory Compliance
With experience in Regulatory compliance in many countries around the world we can help you ensure you are compliant without, while also maintaining productivity in the many processes that compliance effects
Acting as an Intermediary
 Independent & impartial review services
Auditing & monitoring
We can provide recommendation to help enable and ease the auditing/monitoring of critical systems to ensure maximum uptime and compliance.
Design Review
With our many years in systems we can provide system design reviews as a third party. To enhance the design, reduce maintenance, ease testing and ensure monitoring is possible.
Take the next step in business transformation